Browse product information
Dryer
nitrogen Dryer DO series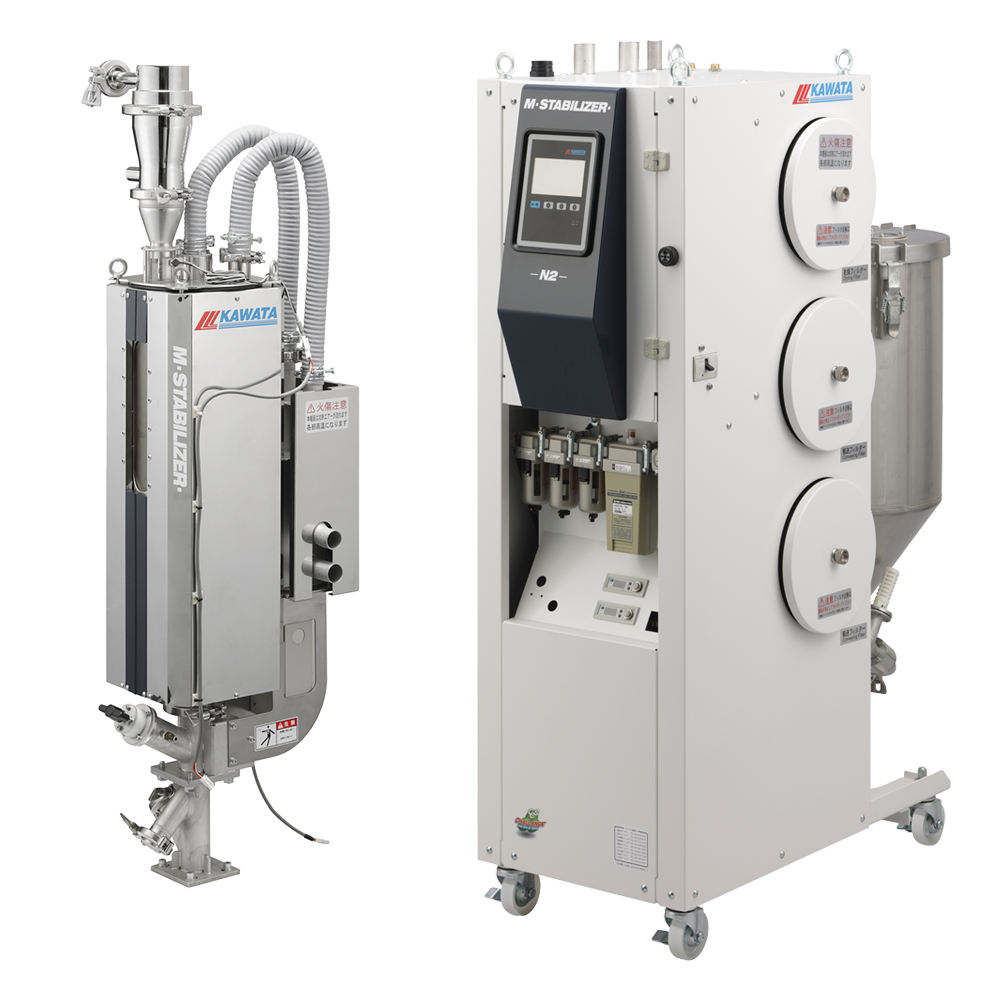 Dryer
nitrogen Dryer(Continuous type)
M-Stabilizer
DO series
Manage materials from paper bags to molding machine. Stable molding without damaging the material!
Stabilization system that reduces error due to environment, people, materials
Prevent yellowing, nitrogen concentration in machine more than 99%, optical clean specifications can also be supported
Stabilize the state (moisture / gas) of the material to be charged into the molding machine, minimize heating, and bring the material to a better condition!
specification
| Model | Dryer hopper effective capacity (L) |
| --- | --- |
| DO-5N | 9 |
| DO-10N | 16 |
| DO-15N | 21 |
| DO-20N | 30 |
Recently checked products